The faithful venerate a relic of Blessed Rosario Livatino at the Church of San Salvatore in Lauro, Italy, Jan. 20, 2023. / Daniel Ibañez/CNA
Rome Newsroom, Jan 20, 2023 / 13:30 pm (CNA).
The shirt worn by Blessed Rosario Livatino when he was murdered by the Mafia in Sicily in 1990 was displayed in churches and government buildings in Rome this week.
Livatino was beatified in 2021 in Agrigento, Sicily, after Pope Francis declared him a martyr for his death on Sept. 21, 1990, at the age of 37.
While driving toward the Agrigento courthouse where he had been working as a judge, Livatino's car was hit by another car, sending him off the road. While the young magistrate ran from the crashed vehicle into a field, he was brutally shot in the back and then killed by further gunshots.
The blood-stained shirt the Catholic lawyer and magistrate was wearing that day is now preserved as a relic and has been brought from Sicily to Rome to be temporarily displayed for veneration.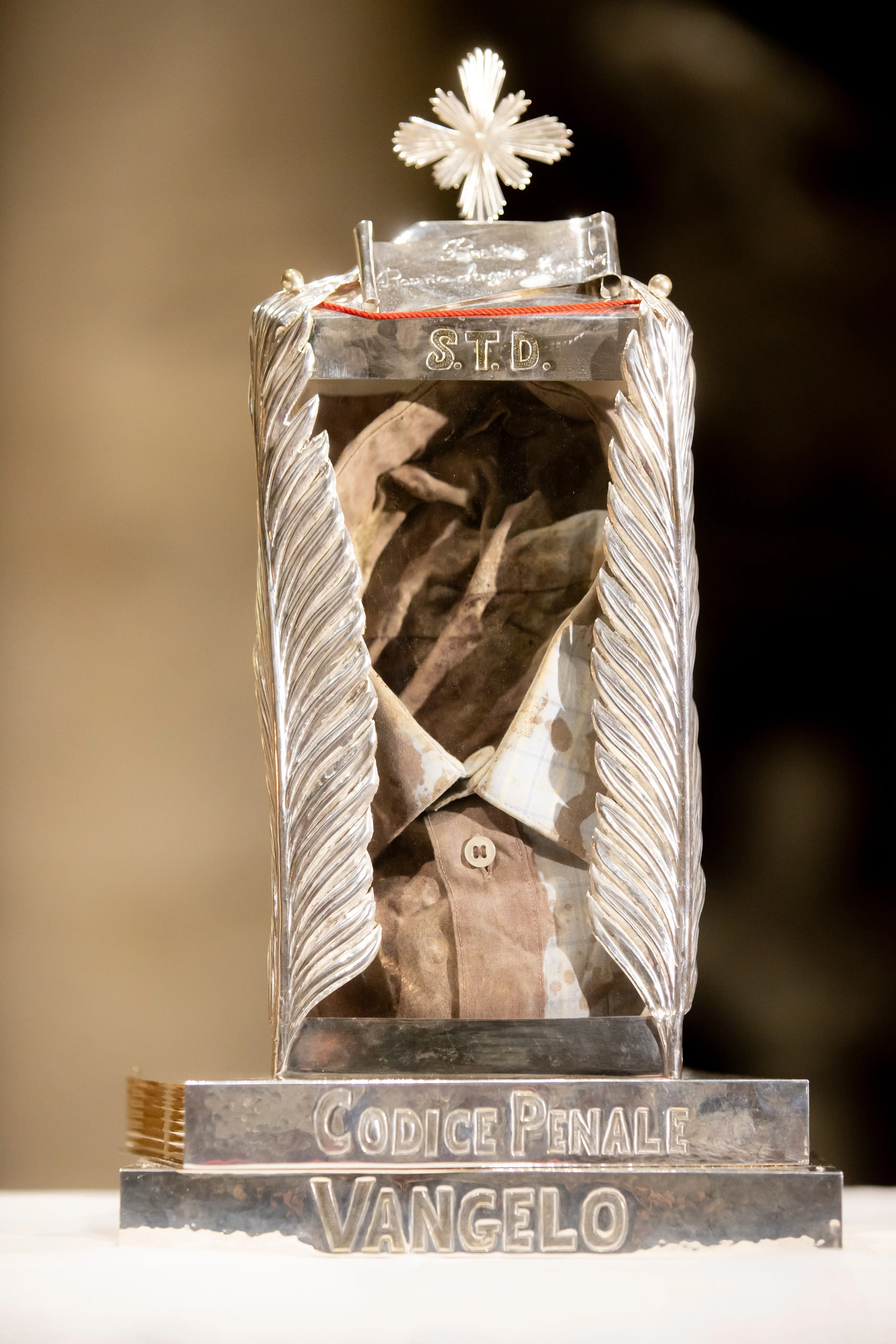 The relic, which arrived in Rome on Jan. 13, has been solemnly exposed for veneration in several Catholic parishes and universities, as well as Italy's Parliament, Supreme Court building, Superior Council of the Judiciary, the Ministry of Grace and Justice, and the Municipality of Rome.
On Jan. 18–19 the shirt was at a Catholic church inside the headquarters of the Italian financial police, where Commanding General Andrea De Gennaro and Archbishop Santo Marcianò, head of the Military Ordinariate for Italy, participated in a conference on "Livatino, pilgrim of justice and faith."
On Friday, the Church of San Salvatore in Lauro welcomed the relic for a few hours with a ceremony and Mass celebrated by Cardinal Dominique Mamberti, prefect of the Supreme Tribunal of the Vatican's Apostolic Signatura.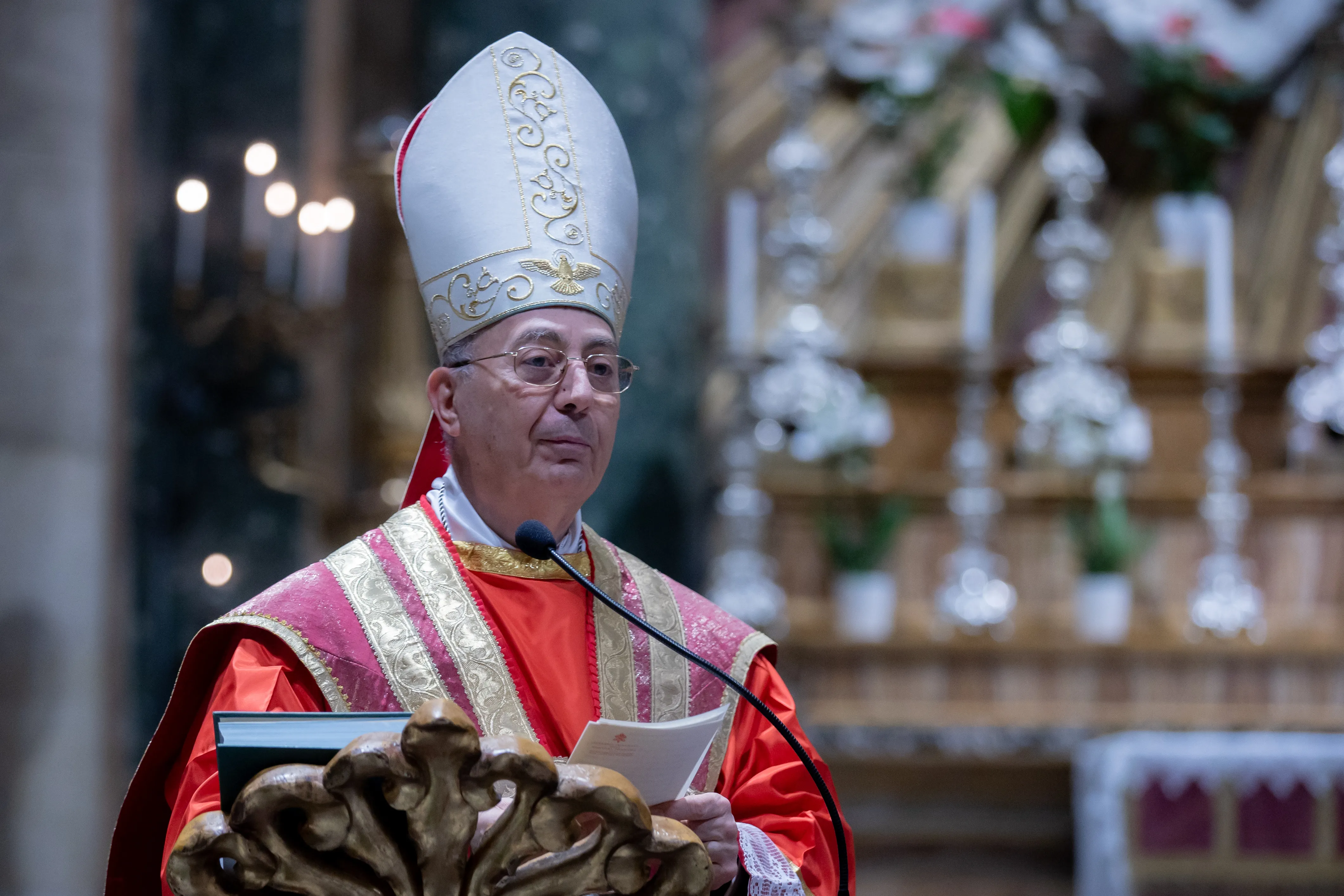 The final stop in the relic's journey will be Jan. 21 at the Basilica of St. Mary of the Angels and of the Martyrs, a 15th-century church built inside the ruined frigidarium of the Roman Baths of Diocletian.
Blessed Rosario Livatino worked as a prosecutor in Sicily dealing with the criminal activity of the Mafia throughout the 1980s. He confronted what Italians later called the "Tangentopoli," the corrupt system of Mafia bribes and kickbacks given for public works contracts.
At the age of 37, he served as a judge at the Court of Agrigento, where he always treated the accused with kindness.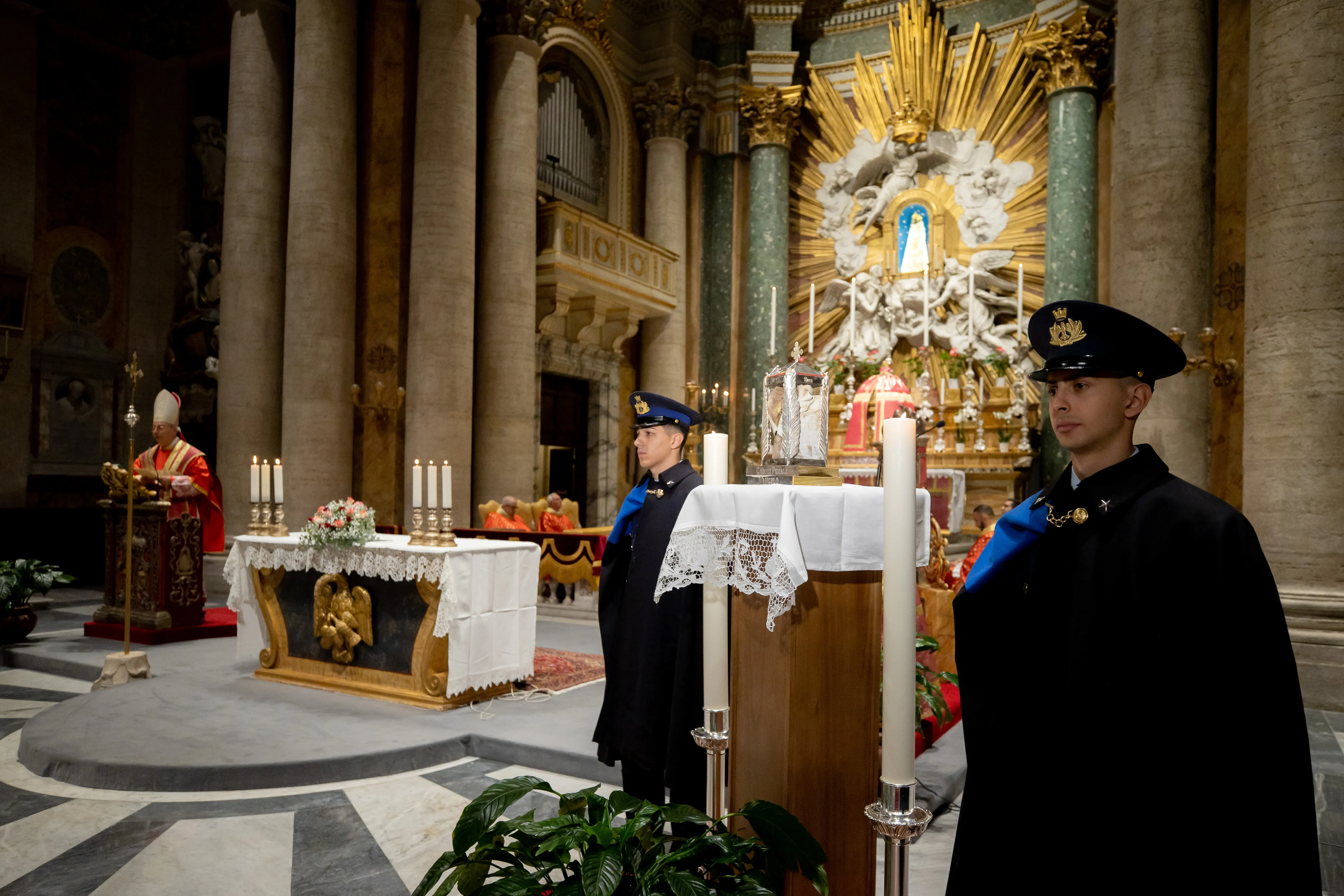 Livatino was also known to have a strong devotion to and knowledge of Scripture. After his death, a Bible full of notations was found in his office desk, where he always kept a crucifix.
The pilgrimage of Livatino's relic in Rome happened to coincide with the arrest of one of Italy's most wanted mafiosi, Matteo Messina Denaro, on Jan. 16.
Messina Denaro, a notorious boss connected to the Sicilian Mafia group Cosa Nostra, was arrested in Palermo after nearly three decades in hiding.