The sainthood causes of Father Miguel Costa y Llobera (1854–1922) and Sister Maria Margherita Diomira of the Incarnate Word (1651–1677) were advanced by Pope Francis on Jan. 19, 2023. / Credit: Montanyes Regalades, public domain, via Wikimedia Commons and P. Projaing, public domain, via Wikimedia Commons
Rome Newsroom, Jan 19, 2023 / 12:15 pm (CNA).
Pope Francis declared six Catholics as venerable servants of God on Thursday, moving them each one step closer to canonization.
In a decree signed on Jan. 19, the pope recognized the heroic virtue of an Italian stigmatic, four 20th-century priests, and a holy laywoman who spent much of her life in a sickbed.
Each now needs a miracle attributed to his or her intercession to be approved by the Vatican in order to be beatified. Here are their stories:
Bertilla Antoniazzi (1944–1964)
From the age of 9, Bertilla Antoniazzi was often in and out of hospitals after suffering from a rheumatic fever that damaged her heart and left her with a lifelong disability.
The young girl from northern Italy eventually came to understand that her mission in life was to "console those who suffered and to bring sinners closer to God," according to the Vatican Dicastery for the Causes of Saints.
Antoniazzi began exchanging letters frequently with other sick women and girls and offered up her suffering for the salvation of souls, entrusting herself to Our Lady of Monte Berico, a Marian devotion in her hometown of Vicenza, Italy.
One year before she died at the age of 20, Antoniazzi made a pilgrimage in 1963 to Lourdes, where she asked the Blessed Virgin Mary for the gift of holiness rather than healing as her condition worsened with pulmonary edema and heart valve disease.
Her holiness inspired many of the people both in life and after her death on Oct. 22, 1964.
Sister Maria Margherita Diomira of the Incarnate Word (1651–1677)
This 17th-century contemplative nun was known for her extraordinary spiritual gifts. After entering the convent in Florence of the Sisters Established in Charity (Suore Stabilite nella Carità) in 1672, Sister Maria Margherita Diomira received visions, prophecies, spiritual ecstasies, the ability to read hearts, and mystic participation in Christ's passion, including receiving the stigmata.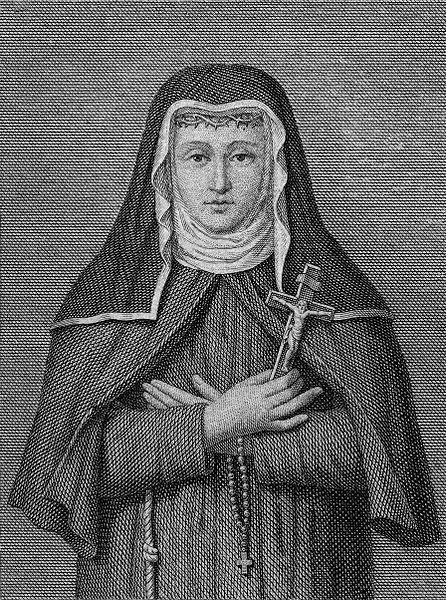 Her confessor, Father Domenico Baldi, required Diomira to describe all of her mystical experiences out of obedience, assigning another nun to transcribe the entire account.
Diomira also experienced a difficult period of spiritual dryness that was overcome on Christmas Eve in 1676. She died the following year at the age of 26 after suffering from consumption and offering herself as a victim of love to the Lord.
Father Vicente López de Uralde Lazcano (1894–1990)
Father Vicente López de Uralde Lazcano was a Spanish priest who was a beloved teacher and a sought-after confessor known for his Marian devotion.
After professing his vows in the Company of Mary, López de Uralde spent 62 years as a teacher and chaplain at the St. Philip Neri College in Cádiz, Spain.
When the school where he taught was occupied by militiamen during the Spanish Civil War, López de Uralde quickly sought to protect his students and to save the Eucharist. 
After his retirement from teaching at the age of 70, López de Uralde dedicated more time to hearing confessions. He died at the age of 96 on Sept. 15, 1990.
Father Gaetano Francesco Mauro (1888–1969)
Father Gaetano Francesco Mauro founded the Rural Catechists association in Calabria in southern Italy in 1925 as a group of priests and laypeople dedicated to teaching the catechism to farmers and others who live in remote areas.
The diocesan priest also restored the former convent of St. Francis di Paola in the town of Montalto Uffugo, where he began to live in common with some of the members of his Religious Association of Rural Oratories (A.R.D.O.R.) in 1928.
Prior to founding the association, Mauro served as a military chaplain in World War I and was imprisoned in Austria, where he became sick with tuberculosis.
Based on his diaries, it is likely that the diocesan priest suffered from a form of depression with feelings of anguish, inadequacy, and desolation intensifying in the last years of his life, according to the Vatican Dicastery for the Causes of Saints. He died on Dec. 31, 1969, in Montalto Uffugo at the age of 81.
Father Miguel Costa y Llobera (1854–1922)
Born into a noble family on the Spanish island of Majorca in 1854, Miguel Costa y Llobera initially obeyed his father's wishes for him to study law at the University of Barcelona.
After experiencing a spiritual crisis that left him with a deep feeling of dissatisfaction, Costa y Llobera realized that God was calling him to be a priest. Despite opposition from his family, he moved to Rome and was ordained a priest in 1888.
With a doctorate in theology from the Pontifical Gregorian University, Father Costa y Llobera became a professor of sacred archaeology and history of literature in the seminary of Palma de Mallorca.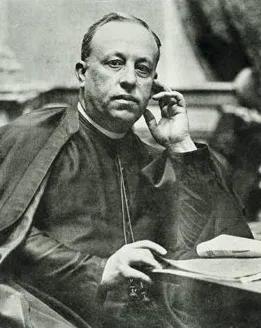 The Spanish priest gained a reputation as a great poet. People knew him as "a very pious and learned man," according to the Vatican Dicastery for the Causes of Saints.
St. Pope Pius X appointed him pontifical canon of the Cathedral of Palma de Mallorca in 1909.
Costa y Llobera died at the pulpit on Oct. 16, 1922, while he was giving a homily to mark the 300th anniversary of the canonization of St. Teresa of Ávila in the Discalced Carmelite Church in Mallorca.
Father Giovanni Barra (1914–1975)
As a diocesan priest in the northwest Piedmont region of Italy, Father Giovanni Barra was a sought-after preacher, writer, and journalist who also opened the "Casa Alpina" retreat center in the Alps, where young people and families came together to pray in the summer.
Barra served as the rector for the Seminary for Adult Vocations in Turin and was particularly devoted to offering spiritual direction and the formation of seminarians.
He died at the age of 61 after undergoing surgery for an intestinal blockage in January 1975.
Before he died, Barra wrote in his spiritual testament: "When I look back, I feel a wave of joy and gratitude rising in me from my heart. I am truly a happy priest in my priesthood."